Slade Bros Plumbing Pty Ltd is Brisbane Outer North and Brisbane North's trusted Plumber. We offer Plumbing Maintenance, General Plumbing, Gas Fitting, and solutions to Roof Leaks, Leaking Taps And Toilets, Blocked Drains, Drain Inspections, Hot Water Units, Water Service Replacement, Gas Plumbing, Gas Cooking Appliance Installations, Gutter Maintenance, Backflow Testing, Thermostatic Valve Testing and Water Leaks.
---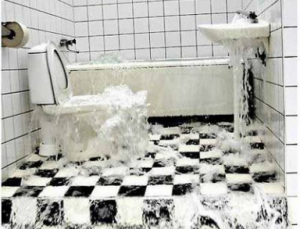 Is your hot water unit not working or has leaks?
Got blocked drains that are hampering your daily activities?
Do you need help installing your gas appliances?
Slade Bros Plumbing is your number one plumber in Brisbane Outer North Suburbs and Brisbane North Suburbs. We specialise in providing plumbing maintenance as well as a wide range of plumbing services including gas fitting, roof leaks, leaking taps and toilets, blocked drains, drain inspections, hot water units, water service replacement, gas plumbing, gas cooking appliance installations, gutter maintenance, backflow testing, thermostatic valve testing, water leaks and others.
You can also rely on us for plumbing emergencies that can't wait the next day. If water is flooding your house because of a burst pipe or if you can smell a gas leak, just give us a call and we will do our best to be there and fix it as soon as possible.
Slade Bros Plumbing can handle all of your plumbing needs, big or small. Whether you need to fix a simple problem like a leaking tap or you need a major plumbing maintenance job, we have the experience, skills, equipment and manpower to complete the job. We cater to residential, commercial, industrial and corporate clients all over Brisbane.
We are committed to delivering quality and efficient plumbing solutions at all times. We hold relevant plumbing, drainers and gas fitting licenses to ensure we provide our clients with services of the highest standards. Slade Bros Plumbing is also a member of the Master Plumbers Association of Queensland.
Our uniformed, polite and professional plumbers are guaranteed to show up on time every time. We can help you with whatever plumbing requirements you might have. Our plumbers are all licensed and highly qualified to resolve your plumbing issues.
Slade Bros Plumbing your one stop shop for all your plumbing needs.
Contact us today for a free quote.