Lazy Day Pools Pty Ltd is Gold Coast's Authority in Swimming Pool Construction. Our Pool Builders offer concrete pools, artificial waterfalls and infinity edges construction.
---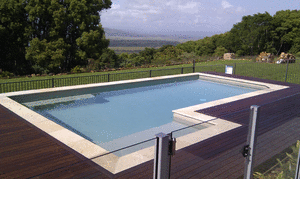 Do you want to build a concrete pool for your home?
Do you want to spice up your swimming pool with artificial waterfall?
Do you want to build an infinity pool for your resort or hotel?
---
Lazy Day Pools is your number one swimming pool construction specialist servicing the Gold Coast, Tweed Coast down to Kingscliff and Outer South Brisbane. We build in-ground concrete swimming pools as well as spas for both residential and commercial client. We're a family owned and operated company that has been providing quality pools and spas for more than 25 years. We have built a solid reputation for providing innovative design and quality construction for every job that we do. 
We are focused on providing professional and quality services for our clients. We put high value in customer service, making sure that we meet the client requirements for every job, without compromising the quality of our workmanship. We only provide polite and professional services for all our discerning customers. 
Lazy Day Pools is Gold Coast's leading authority when it comes to building in-ground concrete pools, infinity edges, artificial waterfalls and spas. We will work with you closely from the planning stage up to the completion of the construction. We can build all types of swimming pools and we can complete all jobs, big and small. Our highly skilled trades' people have the expertise and experience to take care of all your needs. 
We help you realise your dream pool by making it into reality. We are experts in the field of pool construction and we are dedicated to delivering excellent and beautiful pool service at all times. We will transform your pool into an innovative and creative seascape that your family will truly love!
Contact us today and request for a free no obligation quote.